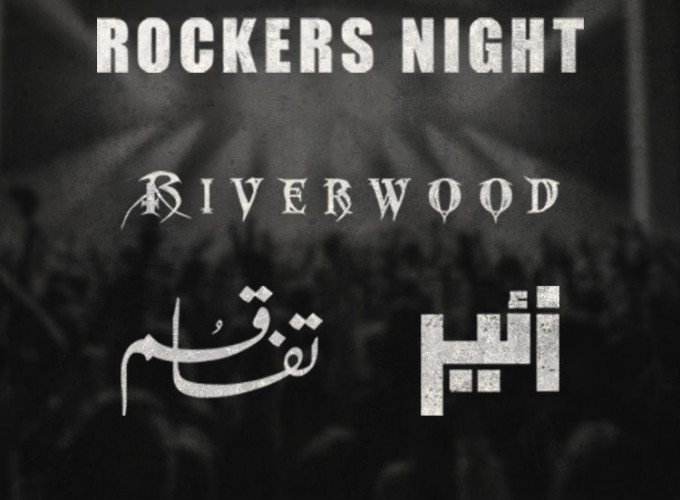 Tafaqum-Riverwood-Zaer
About
Tafaqum Tafaqum is an oriental progressive metal band from Cairo, Egypt. Better known for the Egyptian Arabic lyrics combined with Metal music,formed in late 2014. The lyrical themes are mainly about life experiences, personal and social issues. And all lyrics are in Egyptian Arabic. The name Tafaqum | تفاقُم is inspired by the misconceptions of the Egyptian society about Metal music having its abnormal customs and traditions. Tafaqum released two single tracks: "Mawal El-Khatawi" and "Noah" in 2015. And three single tracks: "Weswas", "Shayeb Kotshaina" and "Mayiet?" in January 2017. And the full-length debut album "Taht El-Talab" at May 5th, 2017. The band is working now for its new album. Band members: Magdy on drums and vocals, Jonathan on guitars and longtime friend Mohammed Medhat on bass.
Riverwood was formed by Mahmoud Nader in Feb 2018 after he has done writing the story behind the first Debut album "Fairytale "Along with his friend Rowan Mohammed.
Mahmoud has contacted his friend Omar Salem to join him in the long musical journey and from there the two started working on the album and rewriting 6 Songs that Mahmoud has written 2-3 years ago and adding some middle eastern musical instruments like Flute, Nay, Percussion, Fiddle, cello and Violins in order to get that middle east influenced sound blended into the album and creating that unique atmosphere.
---
Members

Magdy Hanafy
Drums & Vocals

Jonathan G. Paules
Guitars





---