Space rentals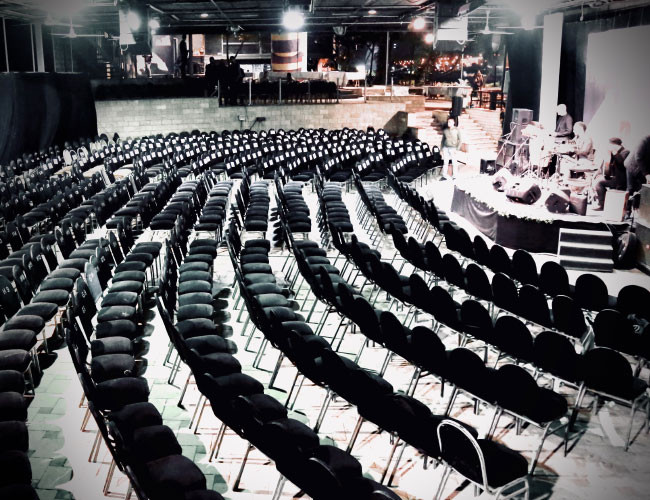 Flexibility is the title of this issue ... How?
· All halls are multi-purpose, equipped with everything that qualifies to receive various activities, as they contain theaters, seats, sound systems, light equipment and screens.
· All halls and spaces are equipped with water courses and food and beverage units.
· All units have separate entrances and exits.
· We work around the clock 24 hours a day, if necessary.
Lease steps:
Please fill the form for requesting a space and clarify the following:
Providing the program and intellectual, visual or audiovisual content, because our responsibility extends to everything offered in the venue, including what takes place within the framework of rent and not only cooperation in other forms.
Determine your needs accurately, in terms of the number of attendees and how to receive them and the duration of the program / activity from the period of preparation until the leaving of everyone at the end of the event.
In less than 48 hours, you receive a financial and technical offer from us, and the appropriate dates for the match to decide what you wish.
Applications can be handed over to the reception department or via e-mail at info@culturewheel.com.
Request an application form